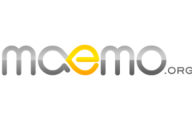 After my failed android installation I try to restore my old state of my N900.
Here's how to get root access:
1. Go to Application manager > Application catalogs -> New
2. Write maemo.org extras-testing for catalog name
3. Give web address as http://repository.maemo.org/extras-testing
4. Enter fremantle as the distribution
5. Enter free non-free for components
Now simply install rootsh from Application Manager.
Once you are done with rootsh, open a terminal.
You can now either try sudo gainroot and you will be root.