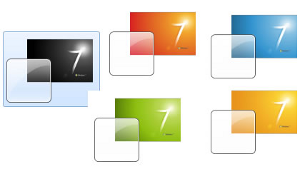 Before you install Windows 7, you need to ensure that the physical or virtual computer being used in your evaluation has the appropriate system resources.

If you want to run Windows 7 on your PC, here's what it takes:
* 1 gigahertz (GHz) or faster 32-bit (x86) or 64-bit (x64) processor.
* 1 gigabyte (GB) RAM (32-bit) or 2 GB RAM (64-bit).
* 16 GB available hard disk space (32-bit) or 20 GB (64-bit).
* DirectX 9 graphics device with WDDM 1.0 or higher driver.