Time Machine is a backup utility developed by Apple. It is included in Mac OS X since MAC OS X version 10.5 alias "Leopard". The software is designed to work with the Time Capsule as well as other internal or external drives.
Only with this trick that I describe below is it possible to create backups to remote shares like samba.
We need to create a image for the backup:
Start: Launchpad -> Other -> Disk Utility


Create a HFS+ disk image with Disk Utility: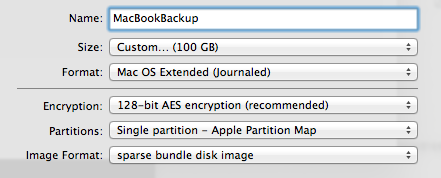 Copy the fresh created image MacBookBackup.sparsebundle to your samba share, and double click on it to mount.
Tell Time Machine to use the mounted volume MacBookBackup:
1


sudo

 tmutil setdestination 

/

Volumes

/

MacBookBackup
Now you can start Time Machine and select backup disk: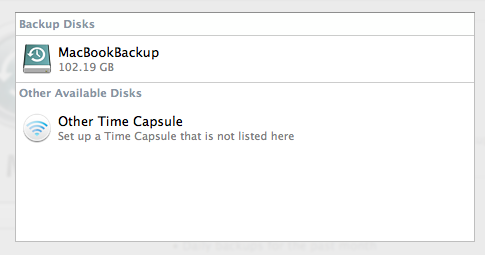 First backup run: