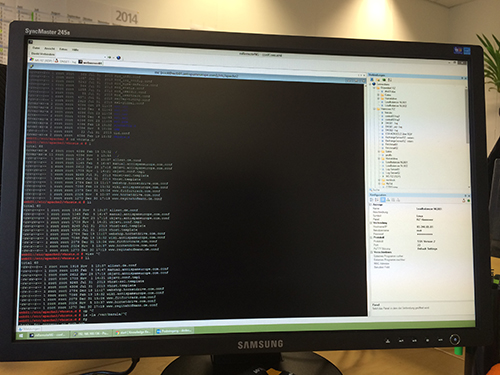 After turning on the monitor no kind of video output (VGA/DVI). Screen is black power-on button lighting blue but nothing more happens.
Multimeter tests uncovered failed resistors on the power supply ware a cause of a black screen, along with a steady flashing blue power light.
Missing 24V output to the inverter.
R8805 was really damaged and R8806 high ohmic