Actually my Cubietruck is exactly four years old and still performing great.
Board production is still alive and buyable fo 69€.
This post is just a review of a great product, use cases, modifications and recommendations.

Hardware specs:
ARM A20
2GB RAM
8GB internal Nand
gigabit NIC and SATA interface
I'm using Cubietruck as a home router, firewall, storage system with DLNA and samba-shares. So initial the operating system was installed on the internal nand and 1TiB 2,5″ HDD connected to the internal SATA interface is in use for data.
The nand storage starts to throw read/write errors after one year of usage and was permanently remounted by the kernel to a read only device. That was the sign to switch to a microSD card for the operating system.
That solution was not durable, the first 8GB microSD got after one year of usage broken – badblocks. So it was replaced by a new one with 16GB. Unfortunately after 11 months this card was remounted in read only mode, so I'm changing since three years microSD cards :) I tried to optimize the system I/O, removed swap, put the log-direcory into the ram-drive etc.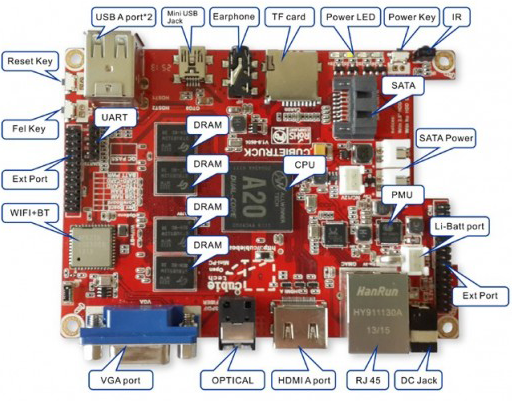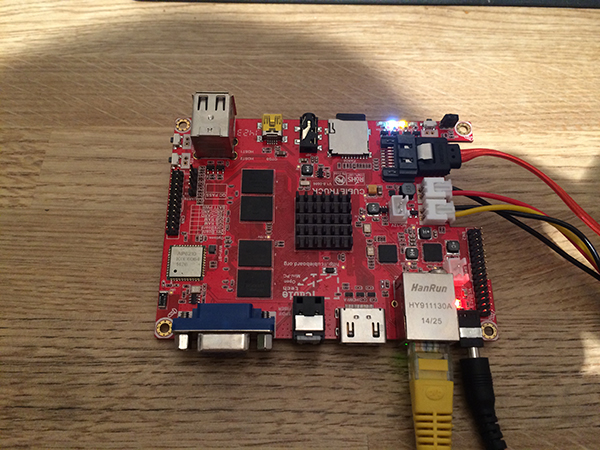 WIFI-Antenna Mod
There is no real antenna on the cubietruck so I decide to try a little modification of the cubie and the case with a little antenna from my older Speedport W500V wifi router.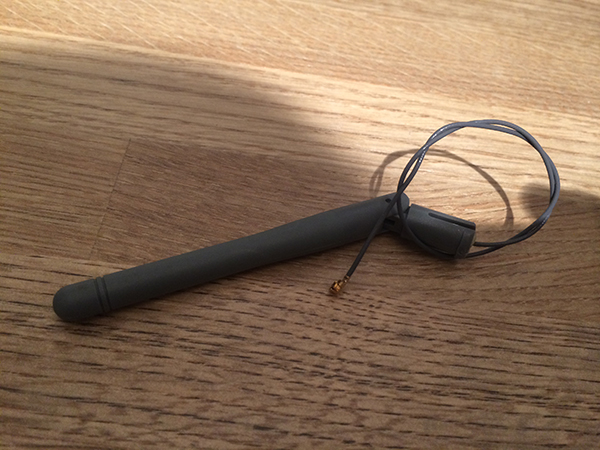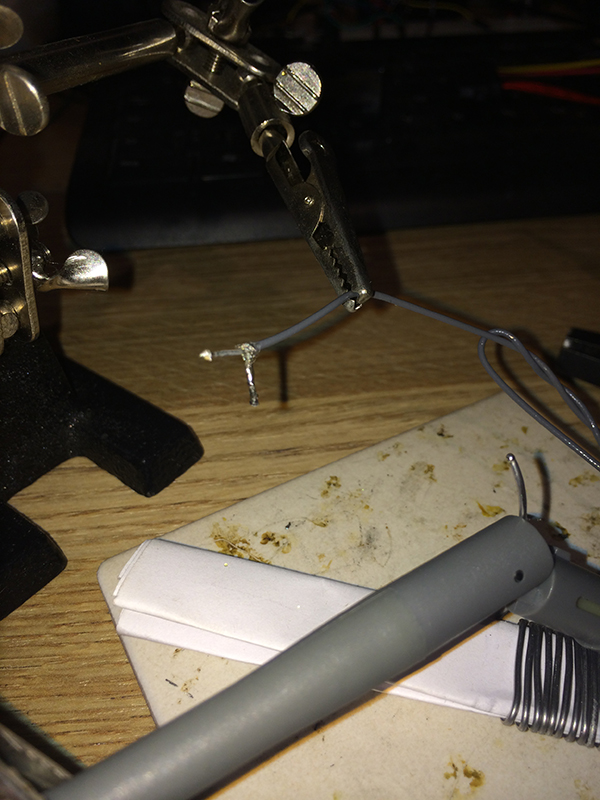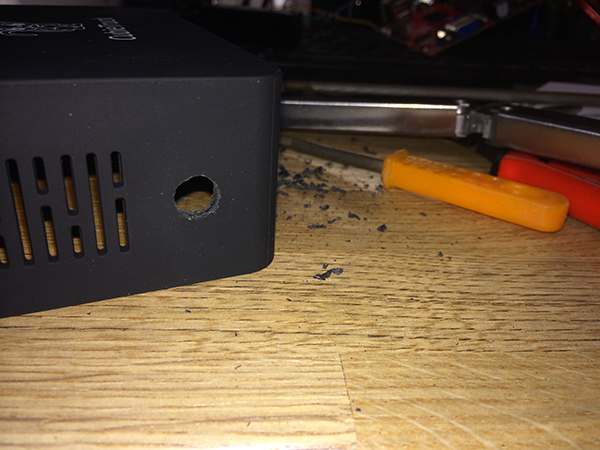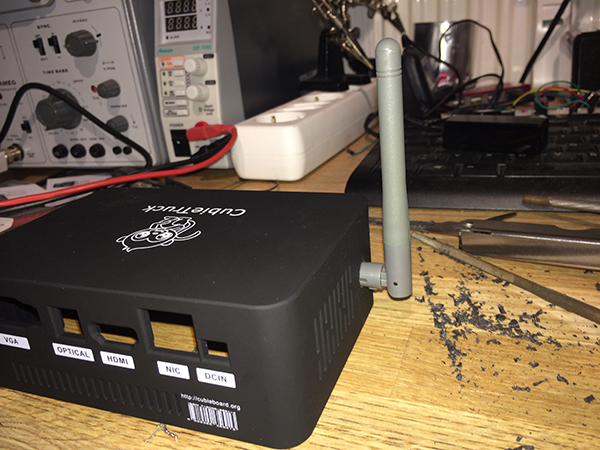 Soldering in this place was not easy so decide to use earphone wires from older mp3 player.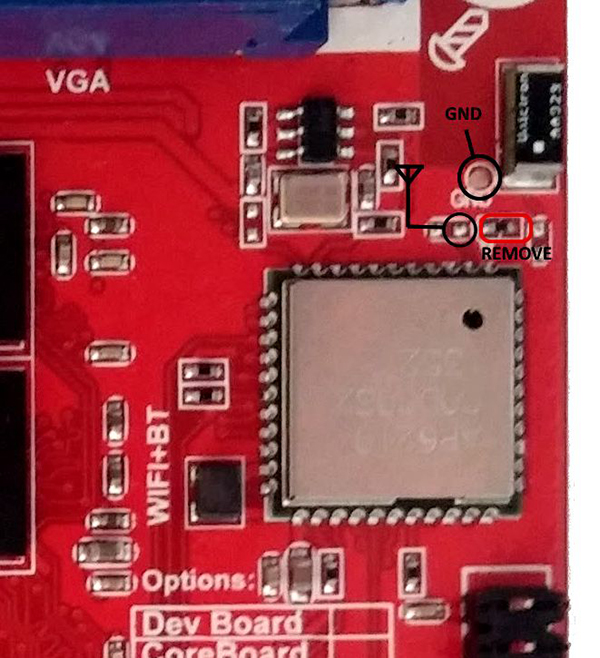 Before I started with my mod, I checked the wifi parameters with iwconfig before modification and after to compare my results afterwards:
Before modification:
Link Quality=2/5 Signal level=-70 dBm Noise level=-92 dBm
After modification:
Link Quality=5/5 Signal level=-56 dBm Noise level=-92 dBm
For more wifi quality information:
Final
Boxing all parts together to the case: