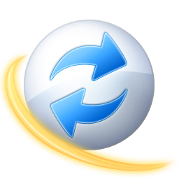 There may be some instances where you need to force replication between Active Directory replication partners(DC´s). There are several ways that this can be accomplished. The method we are going to look at is forcing replication through the Microsoft Management Console (MMC).
1. Go to Start > Programs > Administrative Tools > and open the "Active Directory Sites and Services" MMC.
2. Expand the "Sites" container in the left pane by clicking the plus (+) to the left of it.
3. Expand the container that represents the name of the site containing the server that needs to be synchronized.
4. Expand the "Servers" container and then expand the target server to display the NTDS settings object.
5. Click the "NTDS Settings" option. In the right pane should now be a list of the target server's replication partners.
6. Right click a connection object in the right pane and click "Replicate Now".